Tree Stewardship Program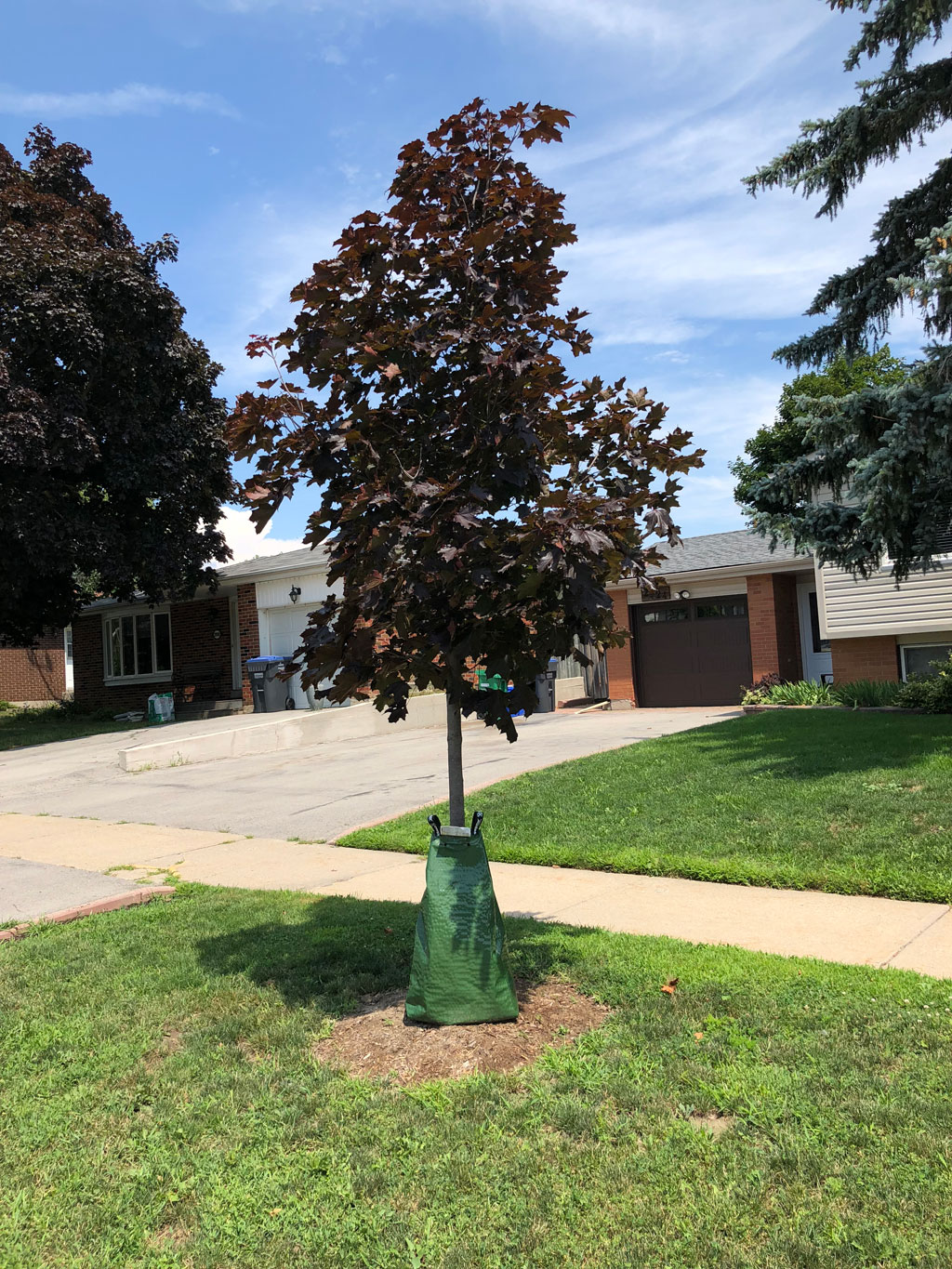 In 2018, the City installed tree watering bags on street trees that were planted in 2015 and no longer covered by warranty. This year the program will expand to street trees that were planted in 2016.
Through its contractors, the City will water street trees during the months of June, July, August and September. Forestry staff are asking for the assistance of residents in protecting street trees adjacent to their properties with supplemental waterings when dry conditions persist.
How can I participate?
Residents whose properties are adjacent to street trees planted between 2015 and 2016 will receive a door-hanger notice informing them of the initiative and requesting their assistance as a Tree Ambassador accordingly.
It's easy to sign up to be a Tree Ambassador! Just complete our online form and you will receive email alerts throughout the summer months on when you should water your street trees.