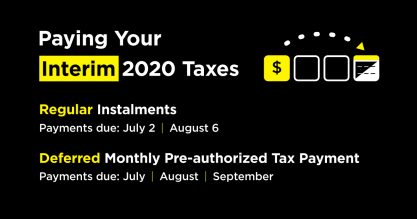 City of Mississauga COVID-19 Response Continues: Tax Deferral, Online Penalty Notice Screening and Prohibiting Fireworks
Tax deferral, online administrative penalty screening & prohibiting the sale and use of fireworks
COVID-19 | May 6, 2020
Today, Council approved further actions in response to COVID-19 including, tax deferral, allowing online administrative penalty screening and prohibiting the sale and use of fireworks.
"Mississauga continues to run efficiently and deliver key services in the face of this pandemic," said Mayor Bonnie Crombie. "That includes continuing to take measures to keep Mississauga safe and provide cash flow relief to our residents. Prohibiting fireworks is the right thing to do at this time to help discourage large groups from gathering, keep our City safe and ensure our firefighters and enforcement teams are focused on the task at hand, that's fighting COVID-19."
Tax Deferral
To provide further financial assistance to taxpayers and help ease financial pressures as a result of the impacts of COVID-19, Council agreed to postpone regular final tax instalments and eliminate late payment charges and fees related to tax payment requests for changes. The City is requesting that landlords pass the tax deferral on to their tenants.
Virtual Fireworks Only
Council voted to prohibit the sale and use of fireworks until further notice to reduce the potential for large crowds and continue to promote resident safety for the duration of the emergency related to COVID-19 as declared by the Province of Ontario and ensure existing resources are available and used for resident safety.  While fireworks are currently banned in Mississauga, please enjoy a virtual display this year with highlights from previous Mississauga firework events presented by Tim Hortons: https://youtu.be/cy7B2SL1zcc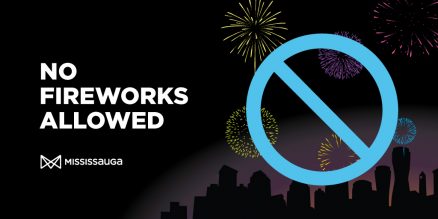 Three by-laws were amended to prohibit the use and sale of fireworks in Mississauga:
Fireworks Residents By-law – Regulating the use of fireworks by the public including restrictions on dates, times and permit requirements.
Fireworks Vendors By-law – Regulating the licensing for the ownership and operation of portable firework display units within the City.
Business Licensing By-law – Regulating the licensing and sale of fireworks from inside a building (not portable).